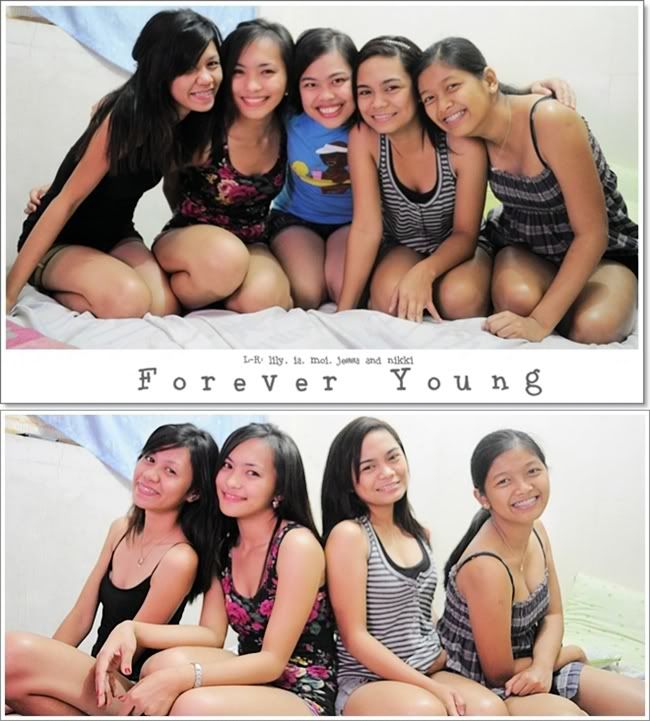 March 5, 2011
Saturday
Attempted to get drunk but the alcohol only lulled me to sleep. What an epic fail that was! This was our supposedly sleepover-to-wastedness but we only watched a movie Burlesque, drank a shot of Flaming Margaritas and a bottle of T-Ice before I bid them and the world adieu. It was great to bond with my high school lovies though. It's amazing how 8 years of friendship could still be as it once were, more so now that we have grown together. LOVE YOU GIRLS!
♥
♥
♥
♥
Since we did not accomplish our mission, thank God for next time. And it comes in the form of "Friday." Can't wait!
Have a great day everyone!
XO,
Miss E